When Twitter Q&As go awry – British Gas hikes prices then asks for feedback using #AskBG
Categories: Case Studies, Twitter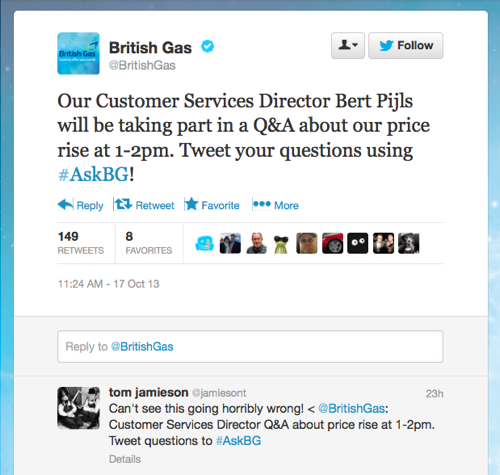 I'm all for Twitter Q&As. They can engage your audience, provide useful information and show a human face behind your business. However, timing is everything.
Energy pricing is a political hot potato in the UK. Leader of the Opposition Ed Miliband announced at his recent Party Conference that a future Labour government would freeze energy prices for 20 months. The political consensus across all parties now seems to be that we have a 'cost of living crisis', and that consumers are being robbed by energy companies.
So – asking customers for feedback on the day you increase their energy prices by 9.2% in the run-up to a predicted harsh winter when many are already struggling to pay bills – and doing so via the notoriously opinionated, political medium that is Twitter… Well. Some might see it as a brave attempt at openness and transparency. Others might call it Kamikaze marketing.
Here are ten of my favourite responses from the Q&A, which give a flavour of the backlash that ensued: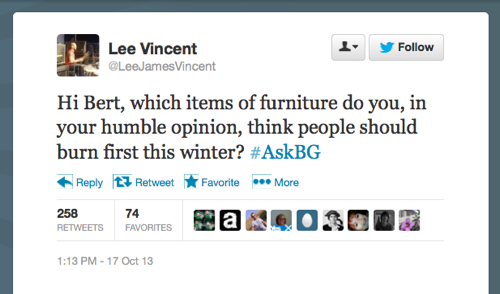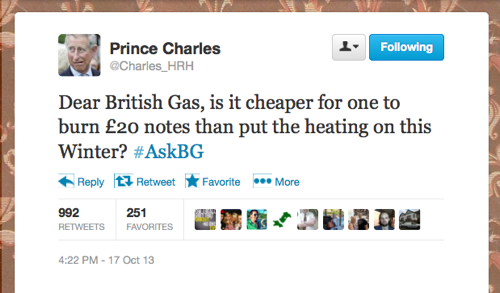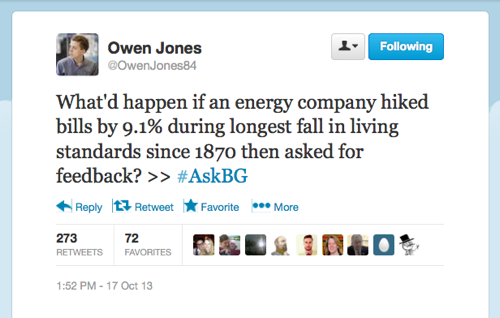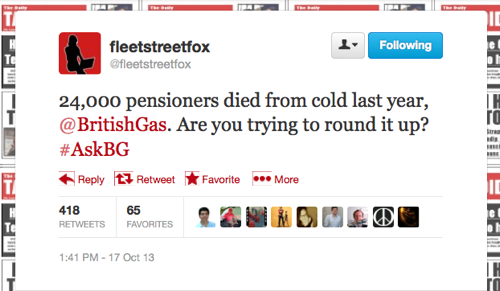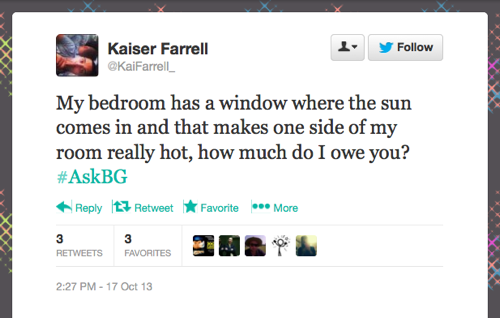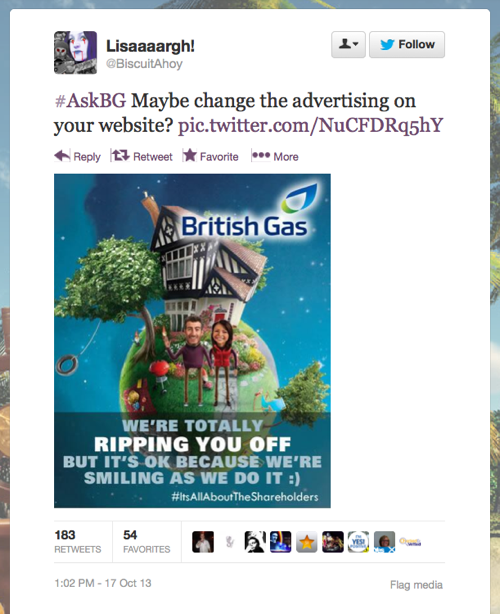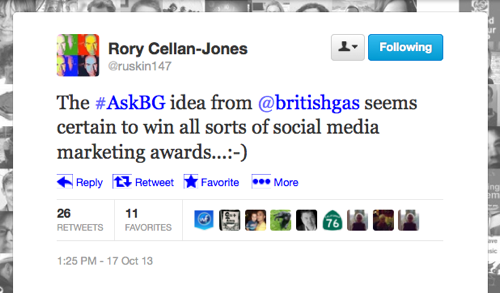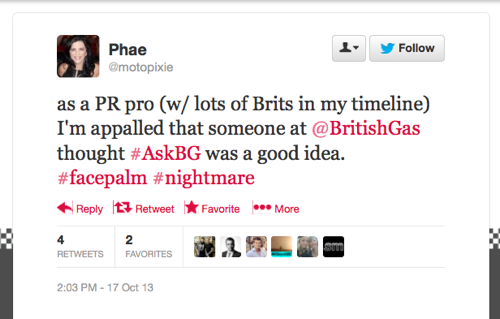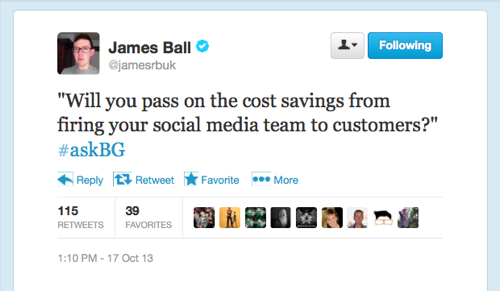 (Coincidentally, British Gas is currently recruiting for a Social Media Manager, if you're interested.)
A spokesperson for British Gas said: "Our announcement today is difficult news for customers. We didn't make this decision lightly. We know people are worried about rising energy prices and they want to talk about this – including on Twitter – and it's important we're there for them to talk to. That's why we offered a Q&A session with our customer services director. It was the right thing to do because we are committed to being open and transparent with our customers at all times."
Social media is often easier for small businesses and individuals to use than large corporations or powerful public figures (anyone else remember when Tony Blair tried this a few years back and everyone asked him how he slept at night?) Asking questions of your Twitter audience can work well – so don't have nightmares, or be put off by these backlashes, especially if you are small. Focus on sharing information and trying to help people. But maybe leave the PR disasters to the big boys.
See more at telegraph.co.uk, londonlovesbusiness.com, channel4.com/news, theguardian.com and liberalconspiracy.org.