5 Ways to Increase your Search Engine Traffic
Categories: Search Engines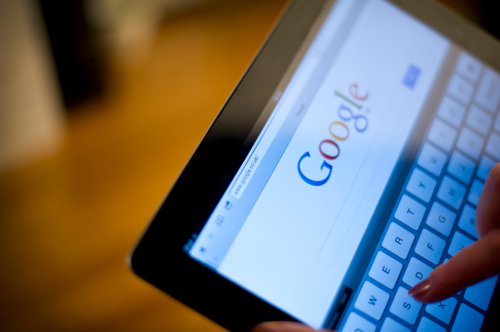 If you don't have a website, you don't exist online. If you don't have a search engine strategy, you exist – but you're invisible. Fortunately, there are plenty of things you can do increase your findability by Google – and other search engines – which will boost your traffic, and won't cost you a penny.
1. Start a blog. Google loves blogs. This is because Google likes regularly updated content, incoming links, and lots of pages to index – all of which you're likely to have with a blog.
2. Optimize your site. Search Engine Optimization (SEO) is about making your site more attractive to search engines by tweaking your code and content. Some of the things you can do include:
make sure you have plenty of keywords in your copy
give each page on your site a unique title using the <title> tag
make sure you use <alt> tags in the code for your images
use tags to identify your headings, such as <h1>, <h2> etc.
using meaningful words in your link text such as "buy the book" rather than "click here to buy the book".
3. Submit an article to Ezine. High-ranking (i.e. with high-volume traffic) article sites such as Ezine Articles are places where you can submit content and link back to your own site. This provides an incoming link from a high-ranking site, which is considered more valuable by Google than a link from a site with low traffic, thus boosting your placement on a search engine results page. NB you can't achieve this with comments on high-ranking blogs, due to something called a 'no-follow' attribute added to links on most blogs. But it does work on article sites, and your articles – if well-written – have the benefit of showcasing your expertise.
4. Join social networking sites. If your business has its own Twitter account and Facebook page – with the same name as your business – content from those sites will get a high placement on search engine results pages, since Twitter and Facebook are among the most highly ranked websites in the world. These results may appear higher than your own site.
5. List your business. If you are a local business, registering with the Google Local Business Center is a must. It's free, and will highlight your business on a Google Map whenever someone includes a location in their search, or even if they just search for a particular service (plumber, electrician, hairdresser, tree surgeon etc.) without a location. This is because Google will be aware of the location of the searcher – either because they have entered it before, or because it will take a ballpark guess based on IP address.
If you're ready to take your search engine marketing (SEM) further, use pay per click (PPC) advertising such as Google AdWords. But these free methods will get your SEM strategy off to a good start, and boost your 'natural' or 'organic' search engine results. Not only is this free, but more people – about 75% – will click on natural search results rather than paid-for placements.
Find out more about search engine marketing in Chapter 4 of Get Up to Speed with Online Marketing.